The Allstars, with special guest and radio personality John "Pembo" Pemberton, were delighted to be part of the Strathalbyn Hunt Club's 50th Anniversary Ball on Saturday July 3rd, 2010. It was a great night, with plenty of people on the dance floor from the band's very first song. And the Club members' version of the traditional hunting song "D'ya ken John Peel", ably supported by the Allstars - twice - had to be heard to be believed! The band's thinking about adding it to the play list! Many thanks to Mark Bruggemann and the Ball organisers for inviting us to be part of the Club's big night of the year. Thanks also to Judith Lowe for the happy snaps!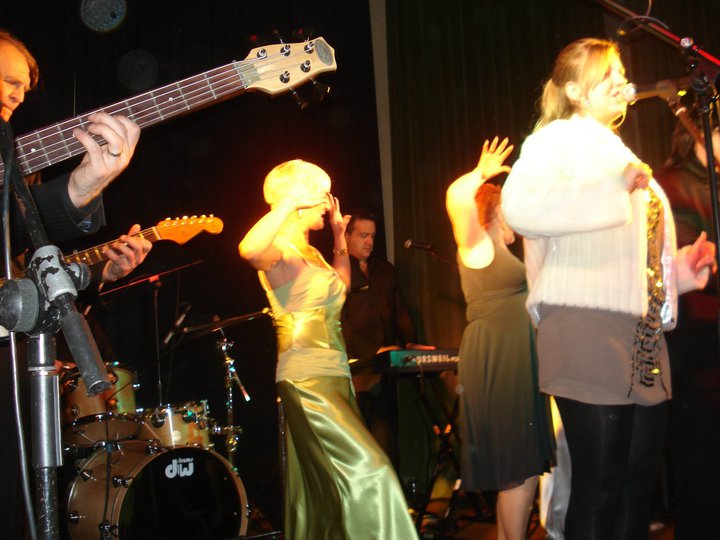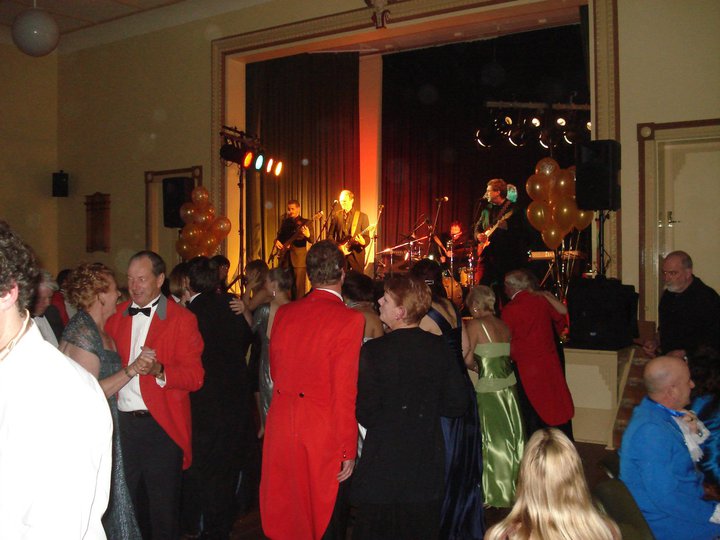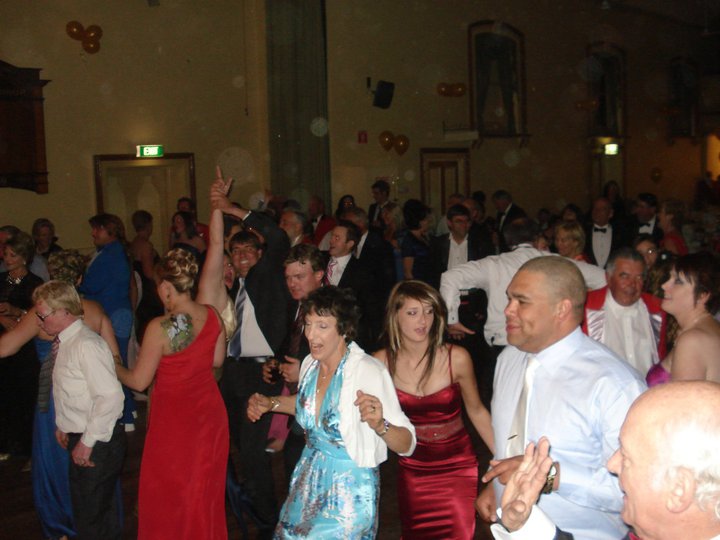 The mosh pit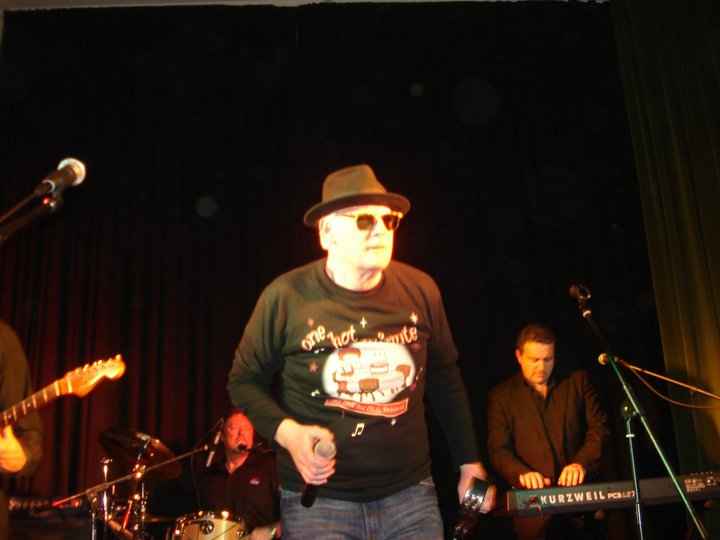 Cornesy's evil twin ... Pembo!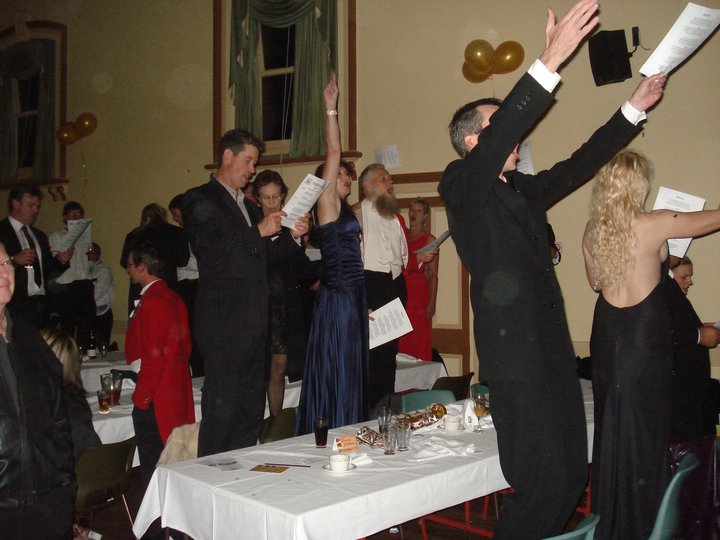 D'ya ken John Peel ...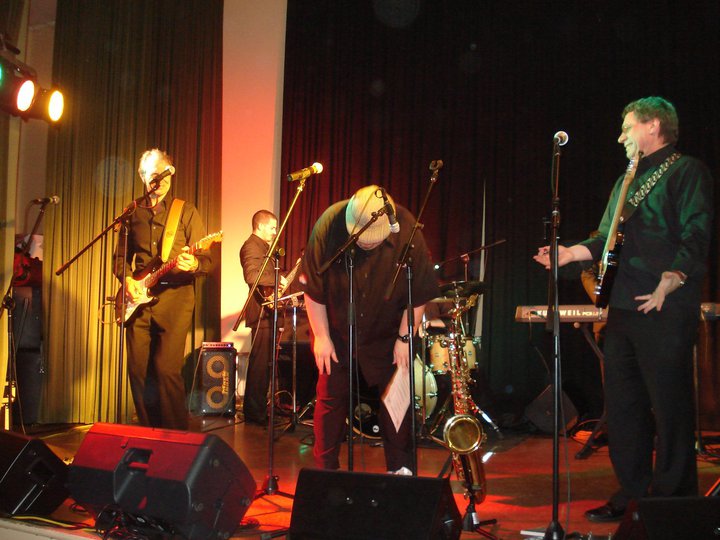 led by "Bruce Peel", taking a bow